In what could be a life altering moment at the White House Initiative on Asian Americans, Native Hawaiians, and Pacific Islanders (WHIAANPI) meeting in the Washington, D.C., Commissioner Ajay Bhutoria delivered on a groundbreaking proposal. He recommended the issuance of Employment Authorization Documents (EAD) for individuals ensnared in the employment-based green card backlog—specifically, EB1, EB2, and EB3 categories—who have tirelessly waited with approved I-140 petitions for five or more years.
Bhutoria's recommendation was met with enthusiasm as he underscored the critical importance of this five-year threshold, highlighting that it aligns with the guidance provided by the United States Citizenship and Immigration Services (USCIS) itself. This pivotal proposal carries the potential to transform the lives of countless individuals and, in doing so, demonstrates a resounding commitment to fostering a more inclusive and dynamic American society.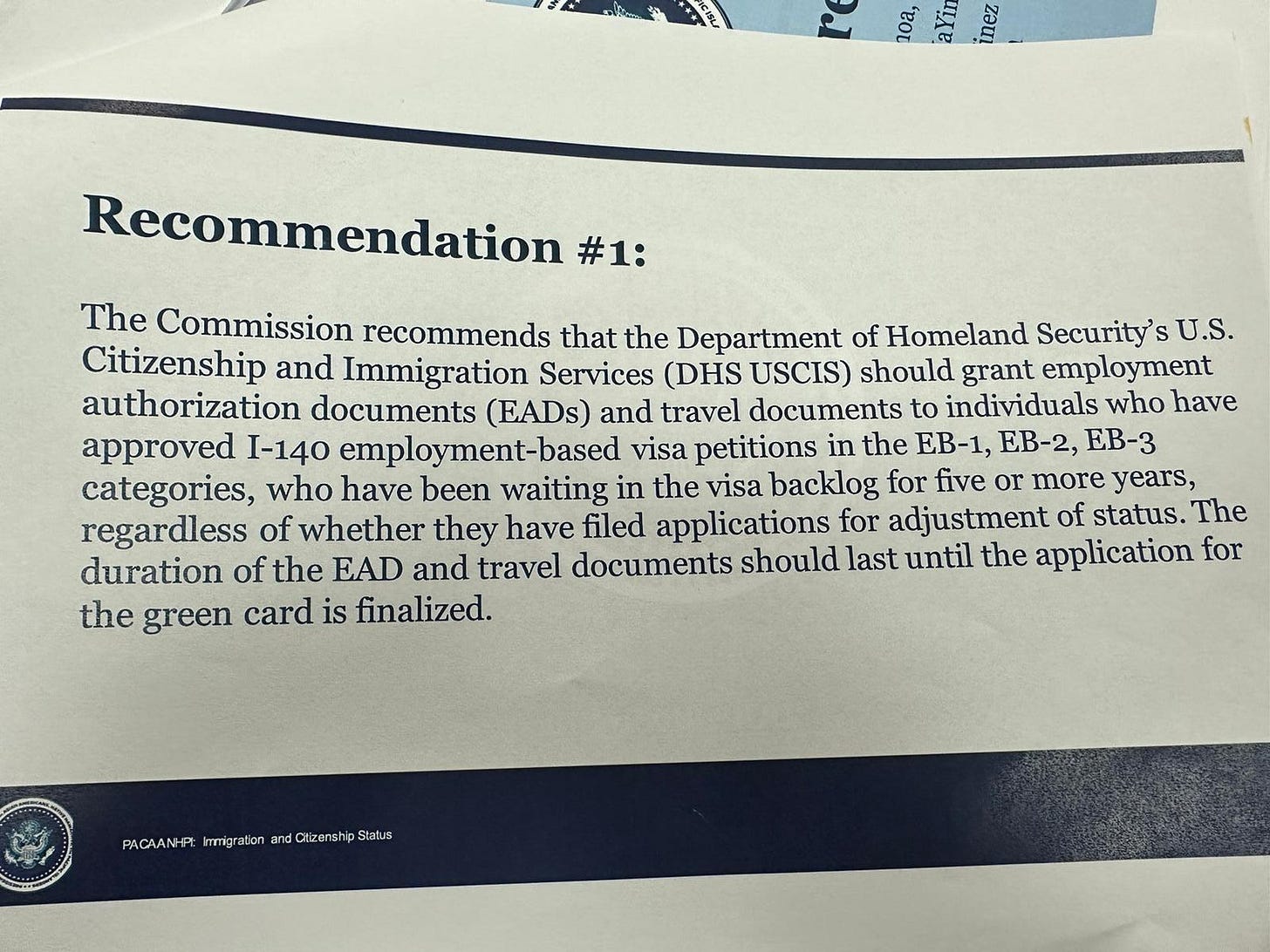 This proposal aims to tackle the substantial backlog that has plagued employment-based immigration green cards that are estimated to be 135 years for close to million immigrants. This backlog has not only prevented the United States from tapping into a pool of talented foreign-born workers but has also imposed a heavy burden on individuals and their families who have secured approvals for I-140, the Immigrant Petition for Alien Workers.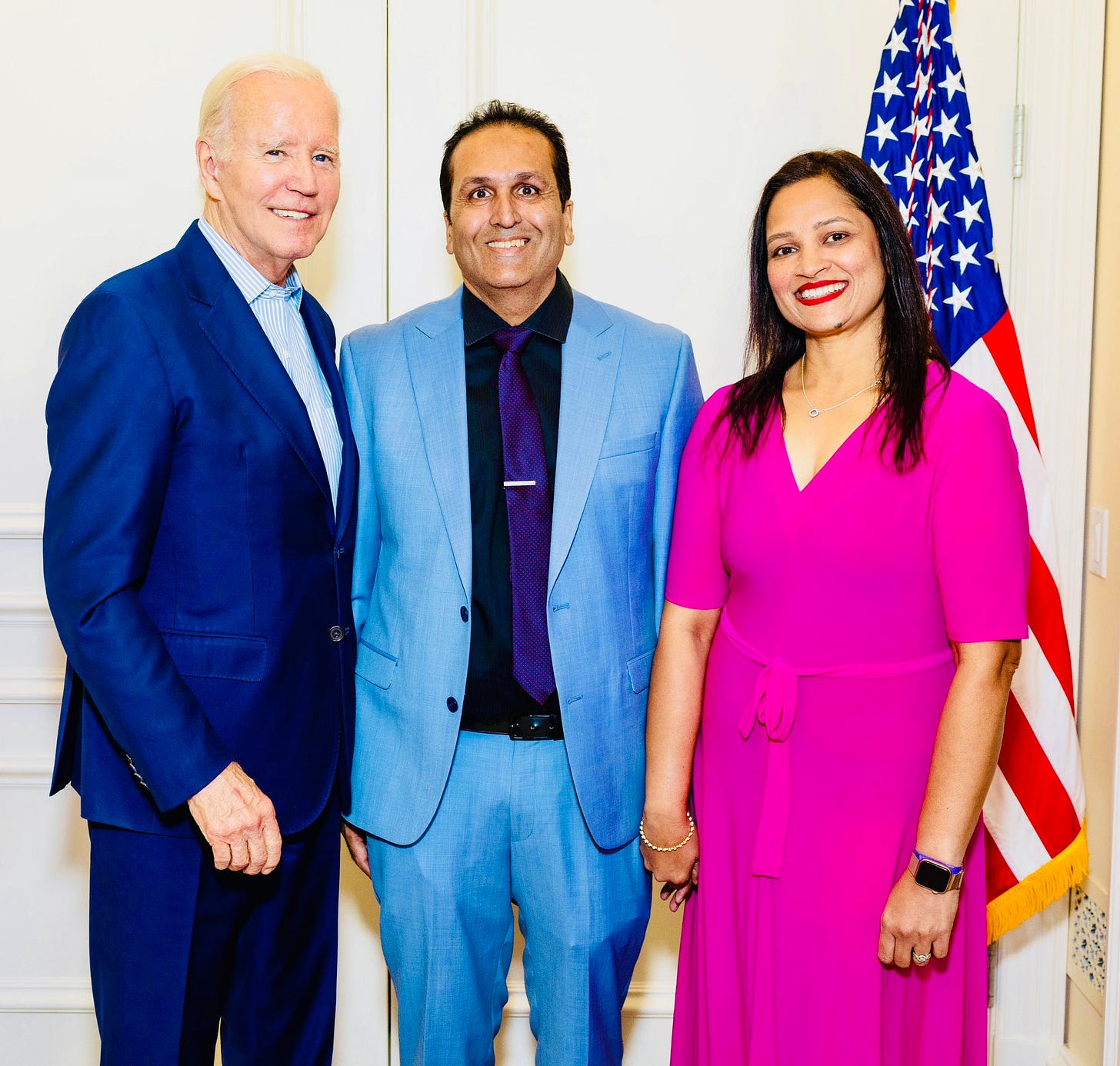 According to Bhutoria, "This recommendation directly addresses the pressing workforce shortages, particularly in critical sectors like healthcare and STEM fields. It bridges the divide in rural communities and ensures specialized job roles receive the necessary coverage, contributing significantly to the betterment of our nation."
Bhutoria emphasized, "In line with extensive discussions with USCIS, the proposed recommendation offers substantial advantages to long-term H1B visa holders within the United States."
He further elaborated:
It grants employees the freedom to transition between employers without any restrictions, offering much-needed relief to both workers and the nation's economy.
By providing Employment Authorization Documents (EADs), it empowers highly skilled immigrants to secure advance parole, circumventing visa appointment delays at U.S. embassies and mitigating issues related to family separations.
This recommendation is a strategic response to address critical workforce shortages, particularly in sectors like healthcare and STEM fields. It effectively bridges gaps in rural communities and ensures specialized job roles receive essential coverage, contributing to the betterment of our nation.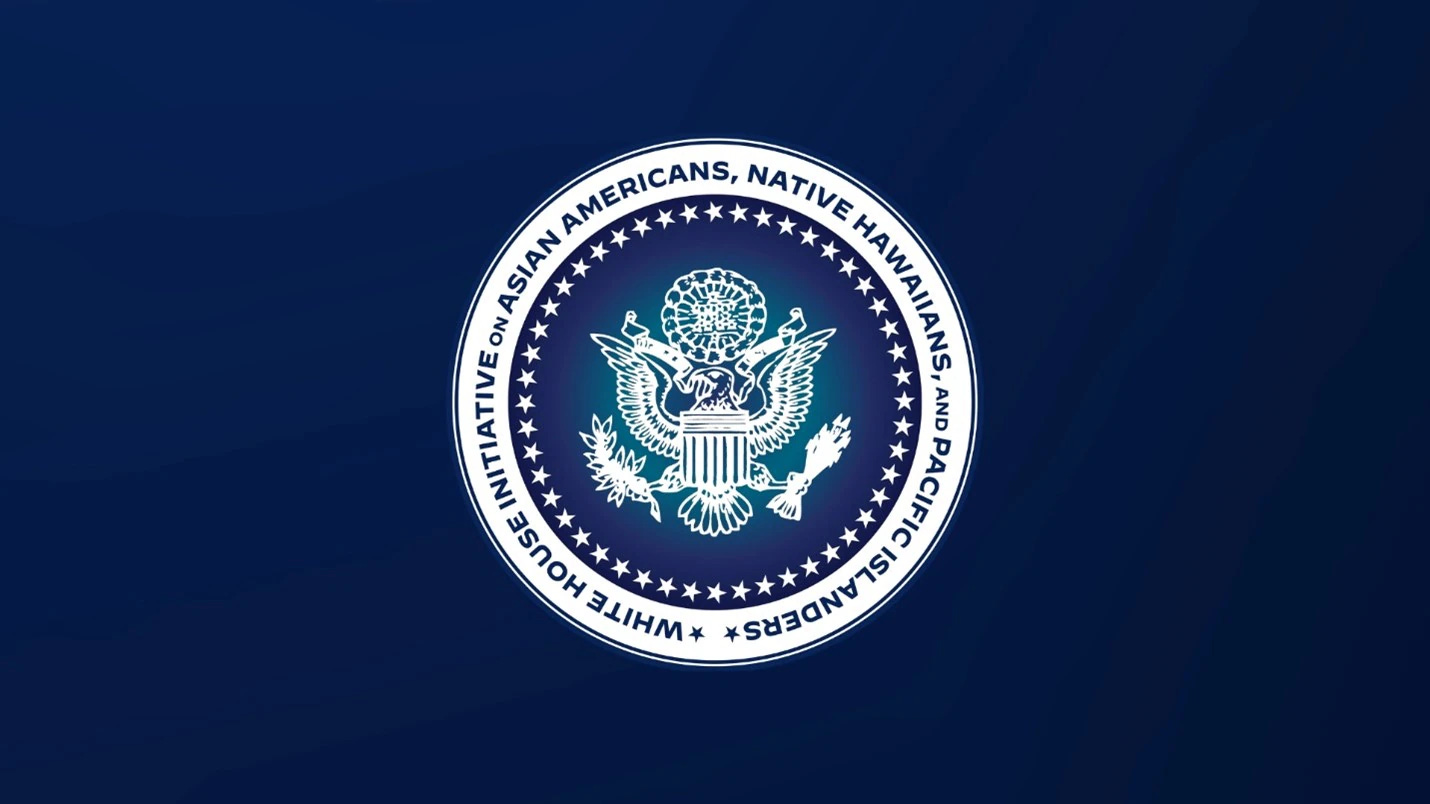 The Immigration Subcommittee within WHIAAPNHI has seen a series of achievements with its prior recommendations. Their proposal to halt the aging-out of children with pending I-485 applications has already been put into action by the USCIS. Furthermore, the committee's additional recommendation of State Side Visa processing is currently in progress at the State Department.
A previous effort to propose this recommendation in March 2023 initially encountered some confusion among committee members. Ajay informed us that since that time, he has engaged with a diverse group of individuals, including administration officials and those directly affected, to fine-tune the recommendation in pursuit of unanimous approval.
Today, the Committee granted its approval to this non binding recommendation. This proposal will now be forwarded to HHS Secretary Becerra. Upon his approval, If the UCIS chooses to act on it, the agency would then initiate a rule-making process, which might encompass a period of 6 to 18 months. If enacted, the Biden administration would fulfill one of its campaign pledges, granting legal immigrants the opportunity to lead dignified lives and prosper in the United States.
Rohit Sharma is a Senior Journalist who has lived in Washington DC since 2007. He currently is a contributor to Dainik Bhaskar, the world's third largest newspaper by readership. His opinion pieces feature on News 9 and The Quint. He has been invited as guest on the BBC, NDTV, India Today, AajTak, Times Now, Republic, Zee news and others. His work has featured in six Indian Languages.