Washington, D.C. — Today, Congresswoman Deborah Ross (D-N.C.) and Senator Alex Padilla (D-Calif.) joined forces to reintroduce the America's CHILDREN Act, a bipartisan legislation aimed at safeguarding Documented Dreamers from being forced to self-deport when they reach the age of 21. The lawmakers made the announcement during a press conference alongside Congressman Ami Bera (D-Calif.) and a group of Documented Dreamers, who shared their personal experiences with the outdated immigration system and expressed their support for the bill. The legislation is being co-led in the House by Representatives Mariannette Miller-Meeks (R-Iowa), Raja Krishnamoorthi (D-Ill.), and Young Kim (R-Calif), while Senators Alex Padilla and Rand Paul (R-Ky.) introduced the companion legislation in the Senate.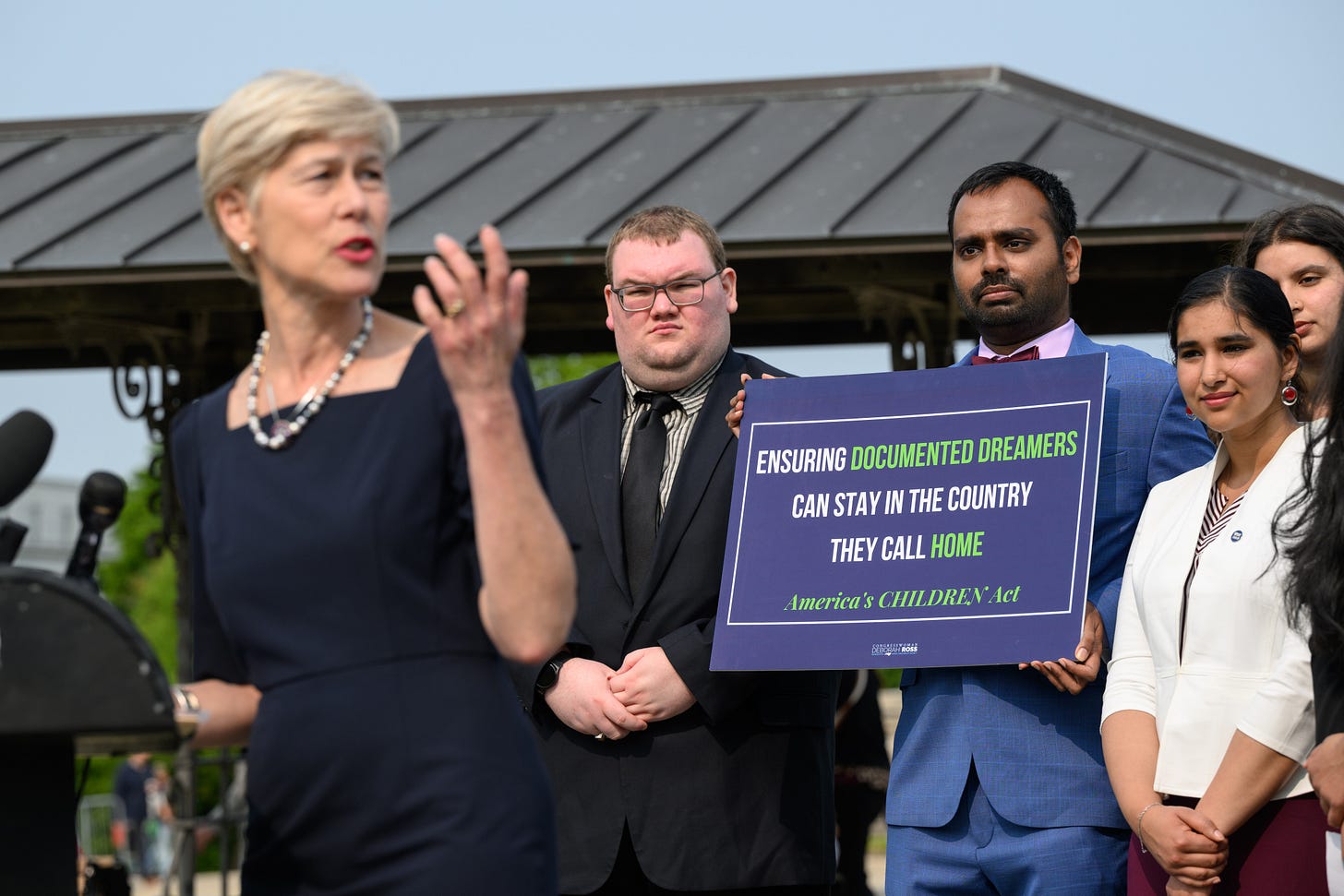 The America's CHILDREN Act aims to protect over 250,000 children and young adults who are living in the United States as dependents of long-term nonimmigrant visa holders. These individuals have grown up in the United States, attended American schools, and graduated from American universities. However, as they maintain legal status, they are not eligible for protection under the Deferred Action for Childhood Arrivals (DACA) program or the associated work authorization.
Representative Ami Bera, M.D., emphasized the contributions made by H-1B and other long-term visa holders in communities like Sacramento County. He stressed the need to provide a pathway to permanent residency for the children of nonimmigrant visa holders, stating, "It's our moral duty to provide these young individuals with a pathway to permanent residency and a future free from the threat of having to leave the only country they know and love because of a broken immigration system."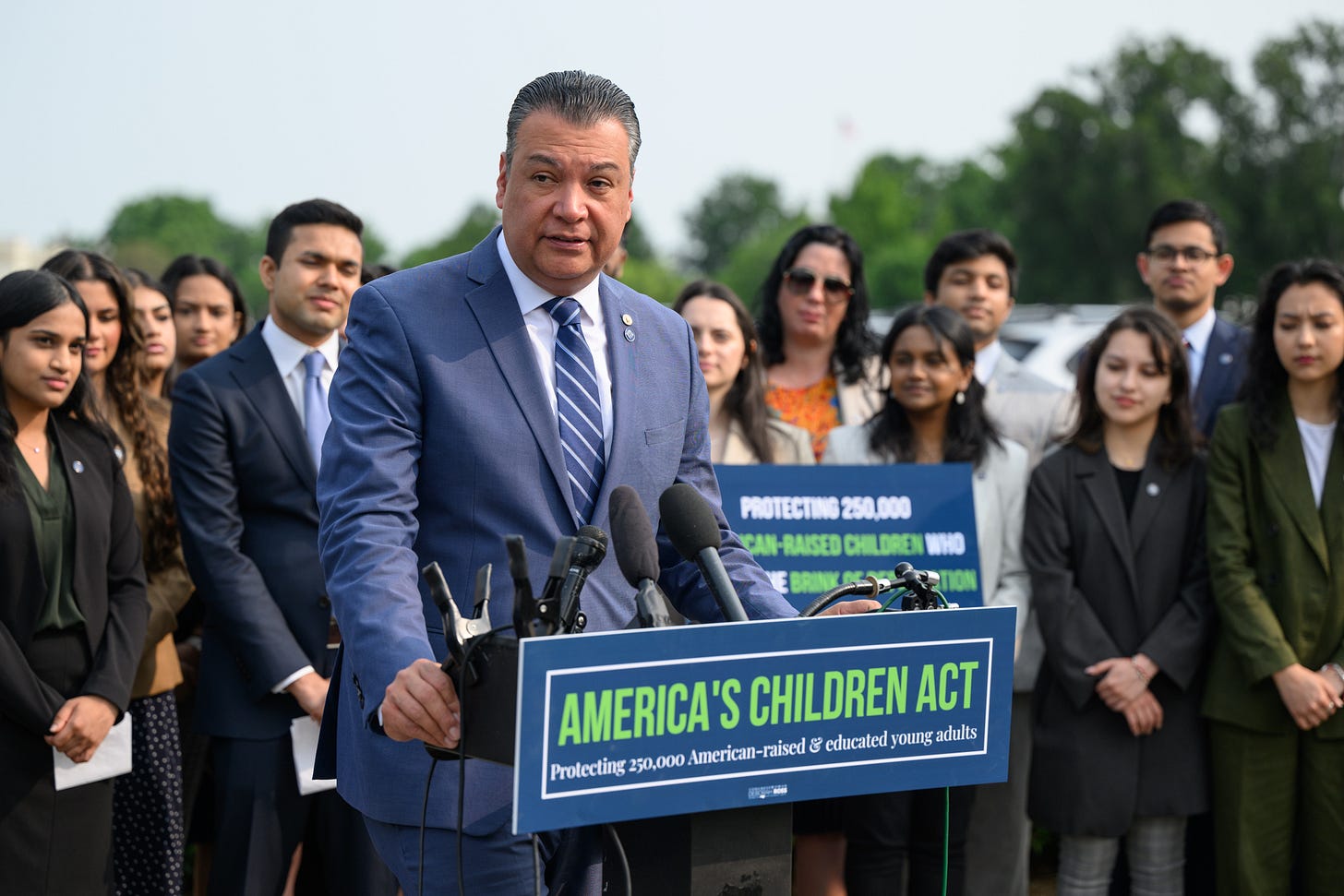 Senator Padilla echoed Congresswoman Ross's sentiments and highlighted the moral imperative of addressing the flaws in the current immigration system. He said, "This legislation is about more than just immigration reform—it's about righting a moral wrong that's a byproduct of our outdated immigration system. My bill would prevent these young people from 'aging out' of their parents' visa when they turn 21, and create additional green card opportunities for Documented Dreamers."
The America's CHILDREN Act builds upon previous efforts, such as a bipartisan amendment to the National Defense Authorization Act (NDAA) passed by the U.S. House of Representatives in 2022. The amendment, led by Congresswomen Deborah Ross, included age-out protections for dependent children on green card applications as well as nonimmigrant dependent children.
The Full Text of the Bill can be found here and A one-pager is available here.
The America's CHILDREN Act has garnered substantial support from lawmakers across the political spectrum. Original cosponsors in the U.S. House of Representatives include Representatives Mariannette Miller-Meeks (R-Iowa), Raja Krishnamoorthi (D-Ill.), Young Kim (R-Calif.), Maria Elvira Salazar (R-Fla.), Brian Fitzpatrick (R-Pa.), Ami Bera (D-Calif.), Ashley Hinson (R-Iowa), John Duarte (D-Calif.), Darren Soto (D-Fla.), Suzan DelBene (D-Wash.), Don Bacon (R-Neb.), Greg Stanton (D-Ariz.), Nancy Mace (R-S.C.), Steve Womack (R-Ark.), and Valerie Foushee (D-N.C.). In the Senate, the bill is cosponsored by Senators Rand Paul (R-Ky.), Richard Durbin (D-Ill.), Susan Collins (R-Maine), Kevin Cramer (R-N.D.), Angus King (I-Maine), and Kyrsten Sinema (I-Ariz.).
Rohit Sharma is a Senior Journalist who has lived in Washington DC since 2007. He currently is a contributor to Dainik Bhaskar, the world's third largest newspaper by readership. His opinion pieces feature on News 9 and The Quint. He has been invited as guest on the BBC, NDTV, India Today, AajTak, Times Now, Republic, Zee news and others. His work has featured in six Indian Languages.