Washington, DC – As government crackdown continues in Bangladesh ahead of a planned opposition rally, the White House expressed concern over the reports and said it is watching the situation "very, very closely." 
In response to a question from India America Today (Poonam Sharma) on the crackdown on journalists and human rights activists, the Coordinator for Strategic Communications at the National Security Council, John F. Kirby, said, "We are certainly monitoring events there as closely as we can. And the reports that we're seeing are certainly concerning."
With a planned opposition rally in Dhaka tomorrow, the government has been cracking down over the past week, fearing overwhelming public support. There were reports today of police entering the homes of journalists and human rights activists, sealing off entry and exit points, and calling for reinforcements. More than 7000 people have already been arrested. 
Bangladesh's Prime Minister Sheikh Hasina announced that a general election will be held during the first week of January 2024. Tomorrow's political rally has been scheduled by the opposition, Bangladesh Nationalist Party (BNP). BNP general secretary Mirza Fakhrul Islam Alamgir, , and Mirza Abbas, a former minister and member of the party's top decision-making body, were arrested on Friday according to the head of the BNP's media wing.
The White House called on all parties in Bangladesh to respect the rule of law and refrain from violence, harassment, and intimidation. "We call on the government to ensure that no party or candidate threatens, incites, or conducts violence against any other party or candidate. Genuine elections require the ability of all candidates to engage voters free from that violence and harassment. And again, we also call on the government authorities in Bangladesh to fully investigate these reports of violence in a thorough, transparent, and impartial manner," said Kirby.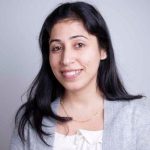 Poonam is a multi-media journalist, and Managing Editor of India America Today (IAT). She launched its print edition in 2019 with IAT's Founder and Editor, the late Tejinder Singh.