The Ontario Superior Court of Justice has rejected a motion to dismiss a defamation claim filed by Sikhs for Justice (SFJ) against veteran journalist Terry Milewski and the Macdonald-Laurier Institute (MLI) for the report "Khalistan: A project of Pakistan." In a statement to Global Strat View, Milewski said, "This decision is based on complaints by SFJ about things that I did not say in the article or anywhere else. The ruling alleges that I admitted having no evidence for things which, in fact, I never said. I merely "admitted" that I had no evidence for claims I did not make – which is why I did not make them."
"Even so, the decision faults me for having no proof that Sikhs for Justice is "financially supported, "controlled" and "organizationally connected" to or by Pakistan," said Milewski. "None of those claims is made in the article, or even implied. I issue an open invitation to anyone to read the article and to tell me, for example, where I suggested that SFJ is funded by Pakistan. It's obvious that I did not. Nor did I suggest that SFJ is controlled by or organizationally connected to Pakistan."
Milewski said that the spin that SFJ have placed on this very preliminary hearing, which does not even touch upon the matter of defamation, is entirely false. "SFJ also complained that I portrayed them as a mere puppet of Pakistan in the referendum campaign. In reality, I described SFJ as "the driving force in the campaign for a referendum." The Macdonald-Laurier Institute and I stand behind the report, which is firmly rooted in evidence," he said.
Justice William Black's ruling in this case can be viewed here: Sikhs for Justice v. The Macdonald-Laurier Institute, 2021 ONSC 7063 (CanLII). There is no date set for a trial.
India's National Investigation Agency (NIA) recently made a formal request to Canada to declare the SFJ a terrorist entity.
Background
"Khalistan: A Project of Pakistan" was written by Milewski and published by MLI in September 2020. SFJ served MLI and Milewski with a Notice of Libel on October 15, 2020. On November 10, 2020, MLI and Milewski responded that they would not be removing any part of the Article and would not issue an apology. The Claim was issued on December 1, 2020 and the Statement of Defence was filed on February 18, 2021.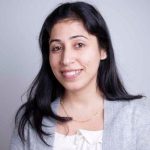 Poonam is a multi-media journalist, and Managing Editor of India America Today (IAT). She launched its print edition in 2019 with IAT's Founder and Editor, the late Tejinder Singh.