Washington, DC – Over the past two decades, the US has spent over $80 billion in providing training and sophisticated weaponry, equipment, and aircraft to the Afghan military. With the collapse of the Afghan forces, some of it has fallen into the hands of the Taliban. Afghan pilots are also reported to have used US military provided aircraft to flee the country. At the Pentagon Press briefing on August 18, Defense Secretary Austin confirmed reports of aircraft that were flown into Uzbekistan and Tajikistan. On the issue of weapons given by the US to Afghanistan, National Security Advisor Jake Sullivan admitted at a press briefing at the White House on August 17 that, "certainly a fair amount of it has fallen into the hands of the Taliban and obviously we don't have a sense that they are going to readily hand it over to us at the airport."
In an off-camera press briefing earlier on August 18, Pentagon Press Secretary John Kirby said that with the reduction of troops to 2,500 by the previous administration, retrograde operations had already commenced. As part of the retrograde process this year, some equipment had been brought back to the US, some was deployed into the Central Command area of responsibility (AOR), some were destroyed, and some transferred to the Afghan National Security Forces (ANSF). Kirby added, "We don't obviously want to see our equipment in the hands of those who would act against our interest or the interest of the Afghan people, and increase violence and insecurity inside Afghanistan."
For equipment still in Afghanistan not in the hands of ANSF, Kirby said, "There are numerous policy choices that can be made, to including — you know, up to and including destruction, and what I would tell you at this point is those decisions about disposition of that level of equipment in Afghanistan haven't been made yet."
In the Pentagon press briefing with Secretary of Defense Austin, Chairman of the Joint Chiefs of Staff, General Mark Milley said regarding destruction of equipment, "we obviously have capabilities, but I'd prefer not to discuss any Operations other than what we're doing right now in order to get our evacuation out and get that complete. And then there'll be another time when we can discuss future Operations."
While the Taliban lacks the training to fly Black Hawk helicopters and A-29 Super Tucano attack aircraft – and cannot maintain and operate them due to unavailability of spare parts – the light arms, armored vehicles, and other gear could enhance their ability to inflict terror. There have been recent reports of arms, ammunition, and military equipment moving from Afghanistan across the border into Pakistan. There is a real concern about sophisticated US weaponry making its way into the hands of terror groups based there such as Lashkar-e-Taiba and Jaish-e-Mohammad.
In a comment to Global Strat View, Congressman Dan Crenshaw (R-TX) – a combat veteran and former Navy Seal – didn't mince any words about the current situation and its impact on the region. "Joe Biden's botched withdrawal has serious global consequences for our allies. We've abandoned vast amounts of advanced weaponry not just to the Taliban – but to their sponsor, Pakistan. It emboldens and can serve to arm terrorists worldwide, including in Kashmir. This makes critical American allies like India less safe and we need a full accounting of how Joe Biden allowed American weapons to fall into the hands of our adversaries. Both our adversaries and our allies learned this week just how feckless and incompetent the Biden Administration is, and the sacrificing of our weaponry to the Taliban and likely Pakistan is just one of the many failures of this withdrawal."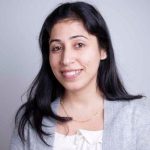 Poonam is a multi-media journalist, and Managing Editor of India America Today (IAT). She launched its print edition in 2019 with IAT's Founder and Editor, the late Tejinder Singh.