Washington, DC – President Biden said it's our "sacred obligation to equip those we send into harm's way and to care for them and their families when they come home.  Today we are one step closer to fulfilling that sacred obligation with the bill I'm about to sign into law."
This is the most significant law our nation has ever passed to help millions of veterans who were exposed to toxic substances during their military services, said Biden.
On August 2, the Senate passed the Sergeant First Class Heath Robinson Honoring our Promise to Address Comprehensive Toxics (PACT) Act, 86-11, to expand healthcare for Veterans who suffer from Agent Orange, burn pits and other toxic exposure. This is the largest expansion of VA benefits in 30 years.
In his first State of the Union address, President Biden had called on Congress to send a bill to his desk that would comprehensively address toxic exposures that have impacted veterans, as well as their families and caregivers, and provide them with the health care and benefits they have earned and deserve.
Mary Kaszynski, Director of Government Relations for VoteVets, issued the following statement on Senate passage of the PACT Act:
"The fight to pass this legislation was long, and it faced a lot of needless and cruel hurdles at the hands of Senate Republicans. But justice for our Veterans prevailed now that it has passed, and President Biden will sign it.
"The Honoring our PACT Act will benefit an estimated 3.5 million Veterans, of every generation, from those exposed to Agent Orange to post 9/11 Veterans exposed to burn pits in Iraq and Afghanistan. Veterans deserve the care they were promised when they joined the military, and now they will get it.
"We want to thank Democrats in Congress who never stopped pushing to pass this bill – particularly those who served in the military themselves. We also owe a debt of gratitude to President Biden, who takes this issue personally, and took every opportunity to speak about the importance of action on it. To those who stood in the way of swift passage: Even though this fight is done, we will not forget your betrayal of Veterans."
The PACT Act: Delivering Critical Health Care and Other Benefits for Veterans
Named in honor of Sergeant First Class Heath Robinson, a decorated combat medic who died from a rare form of lung cancer, this historic legislation will help deliver more timely benefits and services to more than 5 million veterans—across all generations—who may have been impacted by toxic exposures while serving our country. Danielle Robinson, the widow of Sergeant First Class Robinson, was a guest of the First Lady at President Biden's first State of the Union address when he called on Congress to pass a law to make sure veterans devasted by toxic exposures – like her husband – finally get the health care and benefits they deserve.
The PACT Act will:
Expand VA Health Care Eligibility for Veterans Potentially Impacted by Toxic Exposures: To ensure veterans can receive high-quality health care screenings and services related to potential toxic exposures, the PACT Act expands access to VA health care services for veterans exposed during their military service. For post-9/11 combat veterans, the bill extends the period of time they have to enroll in VA health care from five to ten years post-discharge. For those combat veterans who do not fall within that window, the bill also creates a one-year open enrollment period. These expansions mean that more veterans can enroll in VA health care without having to demonstrate a service connected disability.

Make It Easier for Veterans to Qualify for VA Services: The PACT Act codifies VA's new process for evaluating and determining presumption of exposure and service connection for various chronic conditions when the evidence of a military environmental exposure and the associated health risks are strong in the aggregate but hard to prove on an individual basis. PACT requires VA to seek independent evaluation of this process as well as external input on the conditions it will review using this framework. The new process is evidence-based, transparent, and allows VA to make faster policy decisions on crucial exposure issues. This new process has already fundamentally changed how VA makes decisions on environmental exposures and ensures more veterans have access to the care they need.

Remove the Burden of Proof for Certain Veterans Diagnosed With 23 Conditions: The legislation removes the need for certain veterans and their survivors to prove service connection if they are diagnosed with one of 23 specific conditions. This greatly reduces the amount of paperwork and need for exams that veterans diagnosed with one of these conditions must complete before being granted access to health care and disability compensation, thereby speeding up their receipt of the benefits they have earned. This list includes 11 respiratory related conditions, along with several forms of cancer, including reproductive cancers, melanoma, pancreatic cancer, kidney cancer, and brain cancers such as glioblastoma. Survivors of veterans who died due to one of these conditions may now also be eligible for benefits.

Strengthen Toxic Exposure Research: To better understand the impact of toxic exposures, the PACT Act requires VA to conduct new studies of veterans who served in Southwest Asia during the Gulf War and analyses of post-9/11 veterans' health trends. The new law also directs the Secretary of Veterans Affairs to convene a new interagency working group to develop a five-year strategic plan on toxic exposure research.

Improve Toxic Exposure Care: Ensuring veterans get the care they need includes ensuring that they are screened for toxic exposure and that VA personnel have the appropriate education and training. The PACT Act requires that veterans enrolled in VA health care be screened regularly for toxic exposure related concerns. This new law also requires VA to establish an outreach program for veterans regarding toxic exposure related benefits and supports, and to require additional toxic exposure related education and training for VA personnel.

Build Critical Capacity at VA: This bill also delivers critical resources to VA to ensure it can deliver timely access to services and benefits for all veterans eligible – including those already enrolled. The PACT Act provides VA with mechanisms to enhance claims processing and to increase the workforce. The bill also invests in VA health care facilities by authorizing 31 major medical health clinics and research facilities in 19 states.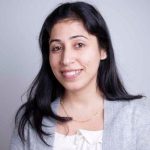 Poonam is a multi-media journalist, and Managing Editor of India America Today (IAT). She launched its print edition in 2019 with IAT's Founder and Editor, the late Tejinder Singh.